CASPA Financial Seminar I - Tax Preparation
02/22/2017 - 02/22/2017
DESCRIPTION
CASPA Financial Seminar ( Feb. 22/Wed., 2017 ) at 6:30 p.m. at ITRI (San Jose)
ITRI Address: 2870 Zanker Rd # 109, San Jose, CA 95134
ITRI Phone: (408) 428-9988
3 speakers :
Dr. Wen Fang Liu, Managing Director at Deloitte Tax
Ms Michelle Chao, senior manager at Deloitte Tax, "Tax Preparation"
Dr. Connie Chen, Executive Vice Chairman at Transamerica Financial Group, "Financial and Tax Planning for a Peaceful Retirement"
Topic:
CASPA Financial Seminar I - Tax Preparation
Speaker's Bio :
1. Dr. Wen-Fang Liu, Managing Director, Global Transfer Pricing, Deloitte Tax LLP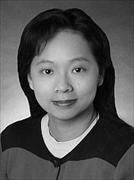 Experience:

Wen-Fang works with multinational companies in developing intercompany pricing strategies on a variety of transfer pricing assignments, including IP planning, global supply chain planning, audit defense, and global documentation. Wen-Fang has an extensive experience in managing global transfer pricing documentation projects and intellectual property planning studies, and implementing and modifying global transfer pricing policies to support clients' overall business and tax objectives. She has served major clients in the technology, industrial equipment, automotive, medical device, pharmaceutical, and financial services industries, among others.
Wen-Fang speaks at numerous tax conferences and has published numerous articles in leading Economics journals.
2. Michelle Chao, Senior Manager, International Tax, Deloitte Tax LLP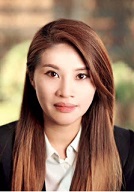 Experience:

Michelle is a Senior Manager based in Deloitte San Jose office with more than 15 years experience. Michelle has extensive experience managing international restructuring projects for companies based in the U.S. and Asia. She also has experience in the implementation of world-wide tax restructuring, IP planning, and cross border merger and acquisitions. Michelle's industry experience includes real estate, the clean tech, pharmaceuticals, electronic components and finished goods, software, online service/retain sectors, biotech, venture capital funds, private foundations, and franchising and retailing industry. She has extensive experience in U.S. domestic and international tax, providing consulting, compliance, and tax provision assurance services to various clients in the Silicon Valley as well overseas .
Michelle holds a Master of Taxation and a Master of Accounting from the University of Illinois, Urbana-Champaign.
3. Dr. Connie Chen, Executive Vice Chairman, TransAmerica Financial Group

Experience:

Dr, Chen obtained her Ph D in sociology and statistics from the university of University of Hamburg in Germany. She was renowned in her field, with many publications. After moving to US, she felt the need to be educated in the field of financial planning as a new immigrant, she started a career of an investment advisor. She achieved a great success and featured in Money and Forbes magazine many times as the leader in this industry for 15 years. She specialized in the financial planning for company group plan and individual retirement rollover, investment, insurance, tax planning. Currently she devoted all her effort to educate the community with the comprehensive financial and wealth management tools to improve the peace of mind when we entering retirement stage.
Back